Traning with Dan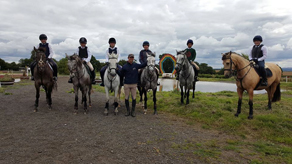 FIND OUT MORE ABOUT THE NEXT CLINICS ON
https://bookwhen.com/danbizzarrotraining#focus=ev-svca-20190530130000
Daniele is passionate about teaching, finding it incredibly rewarding, and dedicates a fair proportion of his weekly schedule to offer training for all levels of riders. He teaches with the same amount of effort and enthusiasm whether to a rider with aspirations to improve and enjoy their flatwork at home or jump an 80cm course.... to professional riders aiming for their next event.

A knowledgeable rider, his varied background includes a period of pure dressage, producing event horses to 3 star (old) level and showjumping to 1.40m.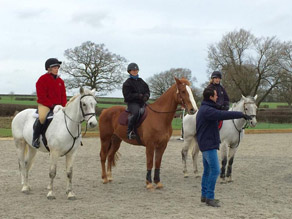 What distinguishes him from others is his ability to explain and convey the message. His command of the English language is impressive as he seeks alternative explanations or examples so that the rider truly understands what he seeking for them to achieve, and why. He is calm and encouraging yet pushes pupils to stretch their comfort zones. He invests in their progress with goals to work on in between training sessions, is happy to help plan competition aims and is only a phone call away for updates or advice.
Dan is available for lessons from his current base at Idbury and regularly teaches from Lyneham Heath Equestrian where he also holds regular clinics each month. He is happy to travel to your own yard or other facilities and can focus on dressage, showjumping or XC.
Clinics: Dan regularly trains local riding and pony clubs. Do get in touch if you are interested in group bookings for your own clubs or yards.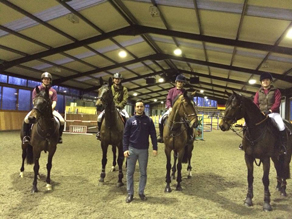 Call Dan at 07767 291713 or contact him via his Facebook page Daniele Bizzarro Eventing.
Next Clinics...